OUR EXPERIENCED TEAM
Our experienced team brings a wide variety of global expertise to each of our projects.  Our broad experience, across numerous industry verticals and international markets, enables us to provide an uncompromised level of analysis, perspective, and creativity.
Eric is a graduate of the prestigious Company Directors Course run by the Australian Institute of Company Directors. Eric has a vast range of hands on business experience and has bought and sold many businesses during his business life, which started as a teenager. He has operated in the fields of transport, finance, real estate, service businesses and has had exposure to business in Asia.
Eric took control of the business trading as Kart World in 2006 and since that time he has successfully steered this business through the GFC with an increase in revenues and market share. He has been responsible for the consistent increases in revenues year after year. These increases have been on average 12.5% per annum for that period and this year Kart World is on track to increase revenues again by a similar percentage. Quite a remarkable achievement considering that karting/entertainment is a discretionary spend and the world has been through some tough economic times. Prior to taking Karting (Aust) Pty. Ltd.'s helm in 2006, Eric launched a series of highly successful business ventures and has sold out of them at a considerable profit. He can do the same for you and your business if that is what you want.
Marius Ronge is an invaluable member of TAA Planning's advisory board. Marius is the Founding Principal of Alpha 6 Management LLC and the President of The Gibb River Group, based in Chicago.
Previously, Marius worked with McKinsey & Company, the global strategy consulting firm, for nearly 5 years. He advised Fortune 500™ and middle-market companies in the air transport, healthcare, travel, car parts, and consumer goods industries on issues of strategy and operations. Marius specialized in growth strategies, purchasing, supply chain, and cost management. Before joining McKinsey & Company, Marius interned with Goldman Sachs, The Boston Consulting Group, a Siemens AG joint venture, Robert Bosch GmbH and Deutsche Bank in the U.S., Europe, and China. Marius holds a M.A. (lic.oec.) in Finance and Accounting and a Ph.D. (Dr.oec.) in strategic management from the University of St. Gallen in Switzerland. He received his M.B.A. from the University Of Chicago Graduate School Of Business with concentrations in Finance and Entrepreneurship. Marius served as director of the Rotary Club of Chicago, the world's first Rotary Club, from 2008-2012. He holds a private pilot certificate.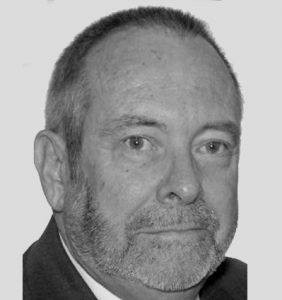 Bob is an international senior HR Executive and Management Consultant who has developed and implemented comprehensive business and HR solutions for several national and international organisations, focusing on the areas of change management, organisational development and business transformation.
He has undertaken a wide variety of consulting assignments to several national and multi-national organisations, including De La Rue Identity Systems, Ernst & Young, KPMG, Insurance Australia Group, IBM, Computer Science Corporation, Boral, Telstra, Commonwealth Bank, Westfield Holdings, GHD, PowerTel and Zurich Insurance. His international business experience includes living in India and Bahrain, part ownership of a business in Singapore and HR and business development assignments in Pakistan, Saudi Arabia, Kuwait, Bahrain, Oman, Myanmar, Thailand, Malaysia, Nepal, India, South Korea, Macau, New Zealand and the islands of the South Pacific.He undertook a 2 year assignment as the Special Advisor restructuring the Kingdom of Bahrain's immigration organisation and subsequently completed a contract with the Economic Development Board of Bahrain as the team leader working with McKinsey and Co to restructure the Kingdom's labour market and build the new organisations. He now focuses on assisting small and medium businesses to develop their HR systems and overcome their HR and organisational issues, whilst improving their internal processes and procedures.